The Trio Customer Success Program
At Trio, we are driven by a single goal - to provide a new path to homeownership that's affordable, realistic, sustainable, and secure for American households.
We partnered with Money Management International to ensure that every one of our customers has the best opportunity for personalized direction in achieving this goal. Trio customers receive 2 years of assistance with another year of post purchase support. Link customers receive one year of post purchase support.
MMI's best in class homeownership counseling for every Trio customer - a recipe for success!
Creating a Stepping Stone to Homeownership.
Many people rent while they save up for their new home while home prices continue to rise. Trio's home financing programs let you select and move into your new home now allowing the time you need to season new employment or improve your financial situation. With both Trio and Link, you have the time you need to qualify to take over the FHA ownoption mortgage. Instead of being priced out, our programs lock in your interest rate and payment preserving affordability.
To help with our customer's success, we partnered with MMI to provide ongoing financial coaching providing a solid foundation to build your own housing future. You will be in contact with MMI's HUD approved housing counselors to answer your questions, periodically check in, and practice smart homeownership habits.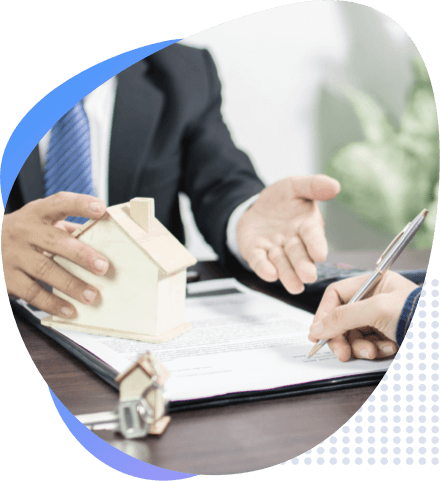 Program Services
Before you move in, expect a call from an MMI counselor to make sure you are prepared to close and move in. Each month during you 1 or 2 year program, expect helpful communications from MMI with tips and reminders supporting your homeownership goals. Every few months, a counselor will call you to touch base and see how you are progressing toward your goals. Be on the lookout for a call from MMI. If you ever need any assistance, please email us at triosuccess@moneymanagement.org to let us know!
Providing an Opportunity
Both Trio and MMI believe that everyone in America should have access to affordable homeownership, and our mission is to make that happen.
We also understand that financial education is lacking in our society. At Trio and MMI, we believe everyone should have a solid financial IQ when entering into homeownership. MMI works with all Trio customers to educate them on the keys to successful homeownership including establishing a budget, discussing credit & debt, and building a plan to become financially secure.